Modul "Wissenschaftliches Arbeiten"
Aufbau des Moduls "Wissenschaftliches Arbeiten"
Für alle Studierenden mit Studienbeginn ab Herbstsemester 2012 hat die Abteilung Volkswirtschaftslehre das neue Modul "Wissenschaftliches Arbeiten" eingeführt. Es besteht aus zwei Veranstaltungen, die im ersten und im dritten Semester des Studiums zu absolvieren sind.
Im ersten Semester findet ab dem Herbstsemester 2018 ein Online-Kurs zu Lern- und Arbeitstechniken, Zeitmanagement, Motivation, Prüfungsvorbereitung etc. statt.
Im dritten Semester findet eine Vorlesung zur Einführung in wissenschaftliches Schreiben und Arbeiten statt. Die Vorlesung ist invertiert, d. h. die Studierenden können sich die Inhalte als Online-Tutorial aneignen. Ergänzend zu den Videos sind Übungsblätter und Tests zu bearbeiten. 
Behandelt werden unter anderem folgende Themen:
Schreibprozess, Themenfindung und -eingrenzung
wissenschaftliche Literaturrecherche und Literaturverwaltungsprogramme
Recherche in statistischen Datenbanken
Gliederung der wissenschaftlichen Arbeit
Schreiben der Rohfassung und wissenschaftlicher Stil
Dokumentation der verwendeten Quellen sowie
mündliche Präsentation der Ergebnisse.
Selbststudium
Bitte machen Sie sich spätestens anlässlich Ihrer ersten Seminararbeit mit den universitären Richtlinien zur guten wissenschaftlichen Praxis sowie der Satzung zum Umgang mit wissenschaftlichem Fehlverhalten vertraut. Die Kenntnisnahme beider Texte ist ergänzender Bestandteil Ihres Selbststudiums im Rahmen des Moduls Wissenschaftliches Arbeiten.
Bestehen des Moduls "Wissenschaftliches Arbeiten"
Studierende, die ihr Studium im HWS 2018 oder später begonnen haben, müssen beide Teilmodule (Wissenschaftliches Arbeiten Teil 1 und 2) absolvieren, die in Form von Online-Kursen anboten werden. Der Leistungsnachweis erfolgt über einzureichende Übungsblätter und Online-Tests.
Studierende, die ihr Studium im HWS 2015 oder später begonnen haben, müssen zum erfolgreichen Abschluss des Moduls "Wissenschaftliches Arbeiten" folgende Kriterien erfüllen:
Sie müssen die Veranstaltung im ersten Semester besucht haben und Ihre Anwesenheit über das dort ausgehändigte Etikett nachweisen.
Außerdem müssen Sie sämtliche Übungsblätter, Aufgaben und Online-Tests bearbeitet haben, die im Rahmen der Vorlesung im dritten Semester zu absolvieren sind.
Der Teilnahmenachweis aus dem ersten Semester muss dann bei Linda Köhler abgeben werden.
Nach Abgabe des Formulars finden Sie mit einiger zeitlicher Verzögerung in Ihrem Notenauszug den Nachweis des bestandenen Moduls. Da wir die Formulare nicht einzeln, sondern stapelweise verarbeiten, räumen Sie uns hierfür bitte bis zu vier Wochen Bearbeitungszeit ein, bei Abgabe während oder nahe der vorlesungsfreien Zeit ggf. auch etwas mehr.
Bitte beachten Sie: Für Studierende, die ihr Studium vor dem HWS 2015 begonnen haben, gelten andere Bedingungen zum Bestehen. Bitte nehmen Sie bei Fragen Kontakt zu Linda Köhler auf.
Kontakt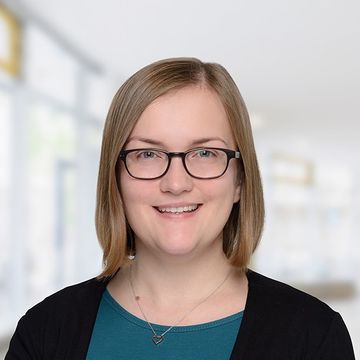 Dipl. Vw. Linda Köhler
Program Manager Bachelor Economics and Academic Writing Consultant
University of Mannheim
Abteilung Volkswirtschaftslehre
L 7, 3-5 – Room 4.07
68161 Mannheim
Consultation hour(s):
Tue 9–12 a.m.